ADVERTISEMENT
This quick and easy Dog Cake Recipe is perfect for celebrating your pup's birthday or spoiling them, just because!
My friends asked me how I planned to spoil my dogs for National Spoil Your Dog Day, and of course the answer included baking. Like any special day, I think we should celebrate with cake. A puppy approved dog cake!
I think it's safe to say my furry friend is thrilled. Then again I have a cocker spaniel, so he basically lives, eats, breathes and sleeps for food. I'm sure I'm not the only one with a food motivated pup!
Since first sharing this easy dog safe cake recipe years ago, thousands of pet parents just like you have made it. You can even see some of the great recreations that readers have made over on Instagram by checking out the #spoileddogcake hashtag! I'm so happy that so many of you have made, and loved, this recipe.
INGREDIENTS
CAKE
1 cup flour
1/2 tsp baking soda
1/8 cup vegetable oil
1/4 cup natural peanut butter Do NOT use a peanut butter with Xylitol as it's dangerous to dogs. Check ingredients!
1/2 cup applesauce go with plain, unsweetened
1/2 cup pumpkin puree make sure you use pure pumpkin, not canned pumpkin pie mix
1 egg
FROSTING
1/2 cup plain Greek yogurt
1/4 cup peanut butter
INSTRUCTIONS
CAKE
Preheat oven to 350 degrees F.
In a large bowl, combine flour and baking soda.
In a separate bowl mix together vegetable oil, peanut butter, applesauce and pumpkin puree. Once combined, mix in egg and mix until combined.
Combine wet and dry ingredients and stir until combined.
Pour mixture into an 8″ round pan (a square pan can also be used) that has been greased with oil.
Bake for approximately 25-30 minutes or until a toothpick inserted into the center comes out clean and the cake springs back when pressed lightly.
Allow to cool on a wire rack prior to removing from pan.
After cooling, add frosting if desired.
FROSTING
Mix Greek yogurt and peanut butter until well combined. Spread over cake. If not serving immediately, store in refrigerator.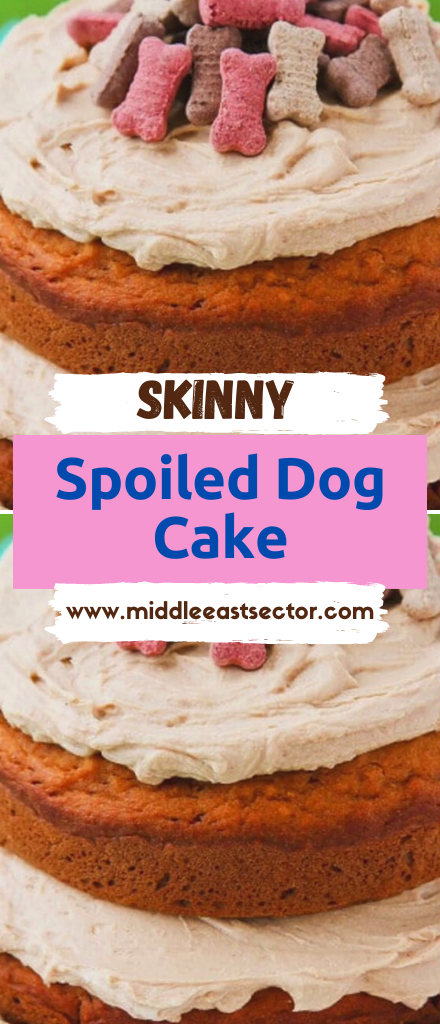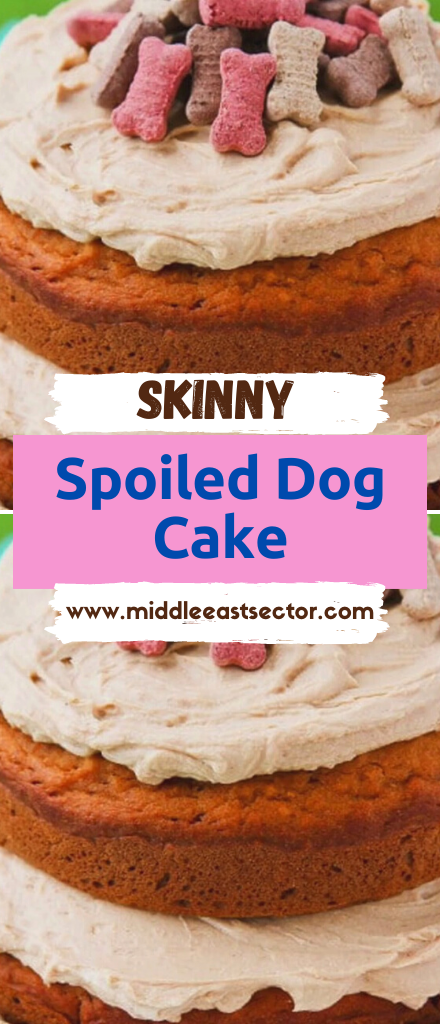 Remember It Later
This recipe! Pin it to your favorite board NOW!
Pin