ADVERTISEMENT
Pound Cakes have been around for a long time. And I think the reason why they never go out of style, is that they're just a great tasting cake. This Cream Cheese Pound Cake is no exception. It has a lovely golden brown crust that is sweet and so wonderfully crisp on the day it's made. While the crust does soften with storage, it still maintains its excellent flavor. And I like how it contrasts so beautifully with the buttery yellow interior that's soft and moist and rich with cream cheese, butter, and eggs. Vanilla is the flavoring in this pound cake, along with a little lemon zest which provides a nice citrus flavor plus it helps to balance both the sweetness and richness of the cake. I really don't think this cake needs an icing, it just perfect as is with a hot cup of tea or coffee. But for a plated dessert you can serve it with either fresh fruit or a fruit sauce, along with softly whipped cream, a scoop of ice cream or even a sorbet. This is a large cake that will serve at least 14, but it also stores very well and leftovers can be frozen.
Ingredients:
1 package (8 ounces) cream cheese, softened
1/2 teaspoon baking powder
1-1/2 cups butter, softened
1 teaspoon lemon extract
3 cups all-purpose flour
2 teaspoons vanilla
1/4 teaspoon salt
3 cups sugar
6 eggs
Directions:
In a large bowl, cream the butter, cream cheese and sugar until light and fluffy. Add eggs, one at a time, beating well after each addition. Beat in extracts. Combine the flour, baking powder and salt; beat into creamed mixture until blended.
Pour into a greased and floured 10-in. fluted tube pan. Bake at 325° for 1-1/4 to 1-1/2 hours or until a toothpick inserted near the center comes out clean.
Cool for 10 minutes before removing from pan to a wire rack to cool completely.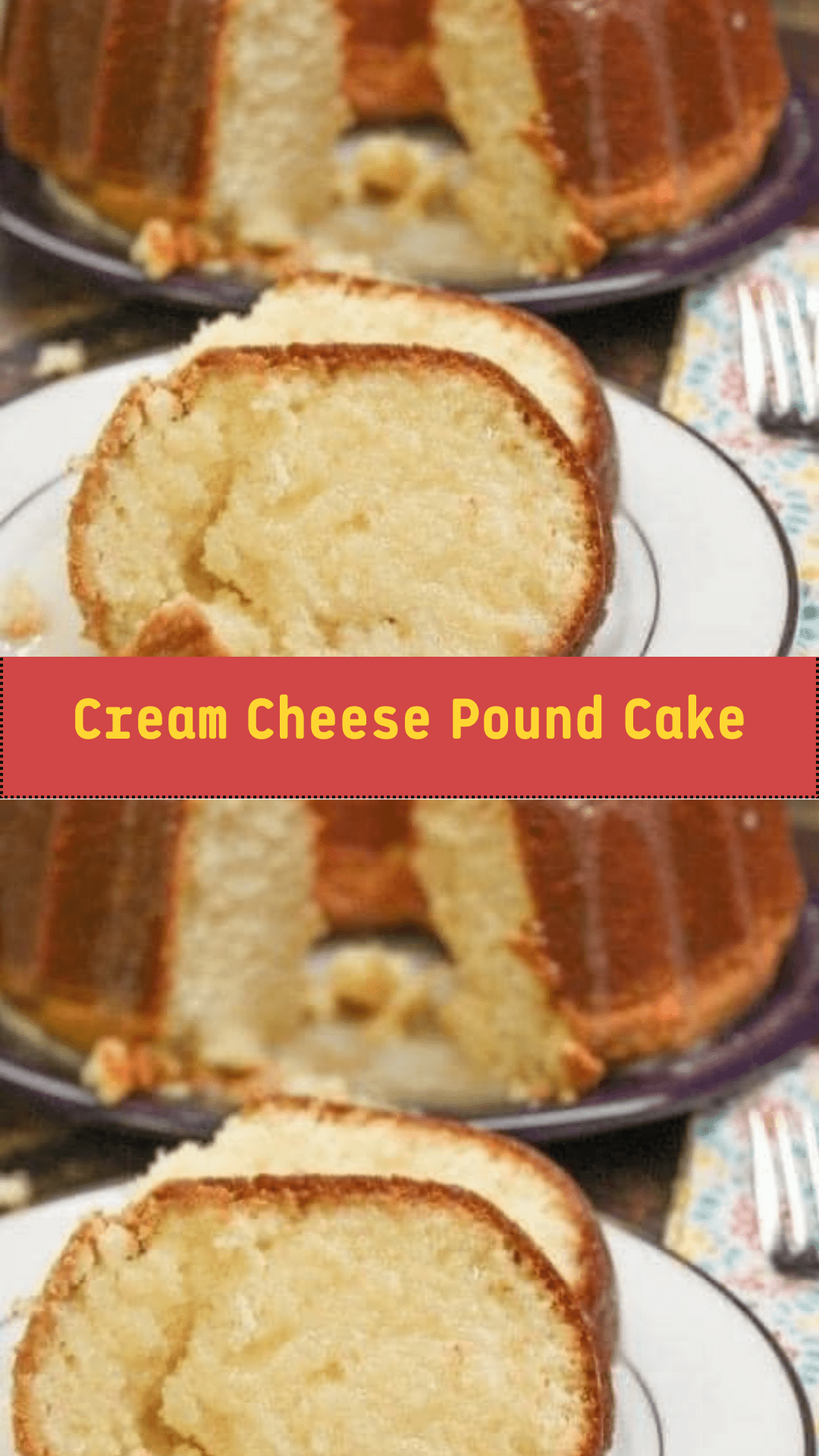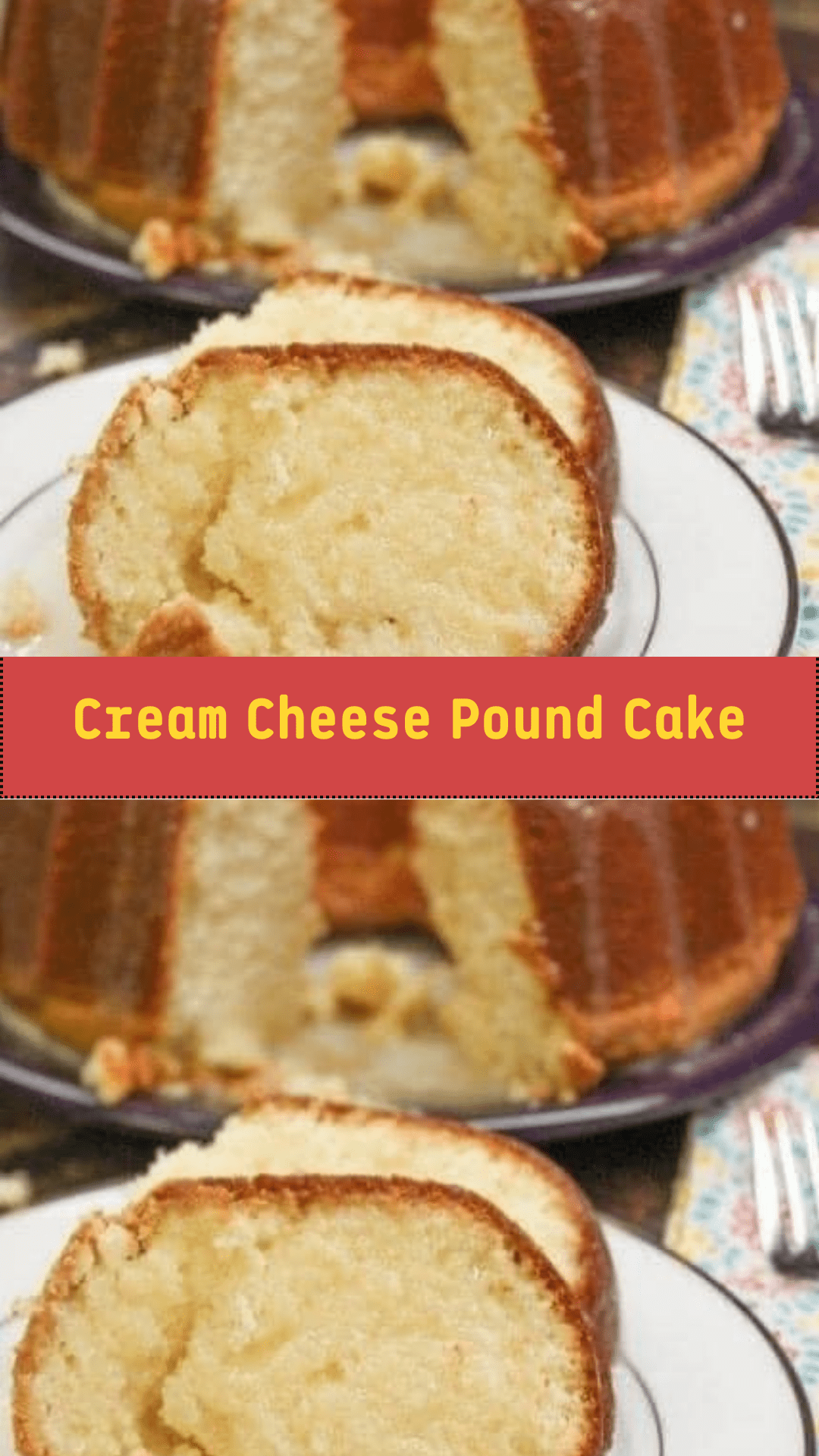 Remember It Later
This recipe! Pin it to your favorite board NOW!
Pin